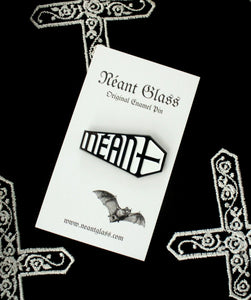 Add flare to any look classy or casual with this original enamel pin.
The pin measures 1.5 inches long by .75 inches wide (3.8 x 1.9cm) and is soft enamel on black metal.  There are two posts/clasps on the back to best anchor the pin and it can be worn vertically or horizontally.
Original Néant Coffin design by Nadina in Tokyo.